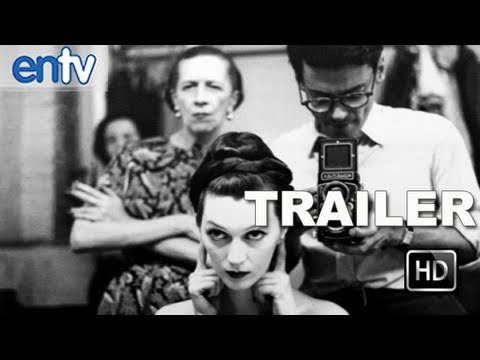 4 tags
#LVLive Louis Vuitton live streams Fall/Winter...
5 tags
Luxury Hotel in Las Vegas @Cosmopolitan_LV piques...
Understanding its market incredibly well, the Cosmopolitain Hotel Las Vegas has once again renounced the traditional advertising approach of luxury hotels. By creating an edgy if-not-eccentric new TV spot, it hones in on what really grabs this demographic's attention: glossy imagery, curated style and an almost-absurd storyline—with a twist reminiscent of Baz Luhrmann's Romeo +...
Watch
The Louvre is going DIGITAL! A new partnership with Nintendo will mark one of the Louvre's major milestones in its new drive to go "digital". Starting in March, you can now visit one of the world's most illustrious museums with a Nintendo 3DS in-hand. "We are the first museum in the world to do this," Alfandari told AFP. "People's habits have changed. But that offers us...
Macarons brand, @Laduree to launch new cosmetics...
Les Merveilleuses de Ladurée is set to launch in Japan in February and Europe in Fall 2012. The collection of blushes, foundations and lip colors stems from Laduree's successful line of body creams and lotions.
@VictoriaBeckham wins Brand of the Year in this...
@Karl_Lagerfeld launching new affordable line with...
Prices are said to range fro 60 to 200 euros. Sign up at www.karllagerfeld.com for updates!
@Womensweardaily announces new scent in the works...
Louis Vuitton will begin working on a new scent early next year and has hired the acclaimed "nose" behind Dior Addict & Stella by Stella McCartney.
@RichardBranson opens @Virgin hotel in Chicago!
Announced earlier last year, Richard Branson unveiled the first of Virgin's new luxury hotels.  Chicago's Old Dearborn Bank Building, a 27-storey landmark, will be redesigned to target 'high income, well-educated, metropolitan "creative class" customers'. The 250-room Virgin Chicago Hotel is set to open in early 2013.
#Hermès to design the interior public spaces of...
For the first time in history, the Hermès luxury house has accepted to take on an interior design project of this kind. The development of the Trump Tower Manila's 220-unit residential tower was led by Ivanka Trump, EVP of development and acquisition at Trump and the Century Group. Construction has begun in the heart of Makati, "the undisputed financial, commercial, and social center...
#DigitalMedia is the fashion world's new #Vogue
Take a look at some key excerpts from L2's Digital IQ Index® 100: Fashion From live streams of runway shows to an arms race on social media platforms, brands are seeking the halo of innovation that comes from inspired online programming. A recent report by Fondazione Altagamma indicates that site traffic and online buzz in Fashion exceeds all other luxury categories with the exception of...
"Belle Parfumerie" to be launched in Paris'...
Dedicated to only the most luxurious of perfumes, la Belle Parfumerie will invite shoppers into the lavish worlds of Hermès, Dior, Acqua di Parma and Annick Goutal (to name a few). Being the first (and heaviest) investor of the retailer's new project, Hermès has created a shop-in-shop within the space and will feature the Hermessence line (previously exclusively sold at Hermes stores) . Le...
"The luxury industry is built on a paradox: the more desirable the brand becomes,..."
– Patrick Thomas, CEO, Hermès via Interbrand
"#LVMH opens its doors to the public during the #JournéesParticulières on October..."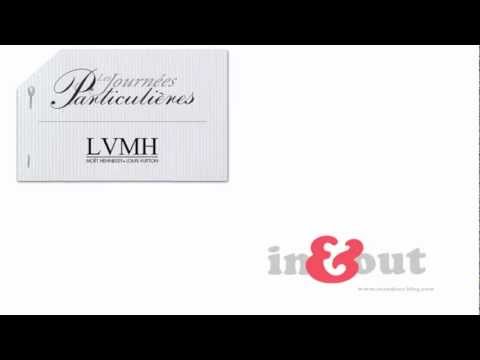 #RebeccaMinkoff crowdsources her first print ad...
In search of the Fashion World's Next Top Photographer via #instagram? Rebecca Minkoff understands the value of involving your fans in the development of your brand.  By launching this social-media-based contest, the designer has taken an innovative approach to strengthening the relationship her followers have with her brand.  As seen during NYFW and Fashion's Night Out, the...
New Strawberry-Vanilla Clutch in the works...
The dust from Marc Jacob's move to Dior has yet to settle and Louis Vuitton has announced yet another surprising change within the luxury world's most prestigious house.  Yves Carcelle, known for his knack for the luxury industry and his legacy for turning the trunk maker into the epitome of class, will be stepping down in 2012.  Spanish Danone exec Jordi Constans has be chosen to...
1 tag
4 tags
Parisian brand @MaisonLaduree opens first American...
Photo by Christal Agostino (Paris 2011). Will Ladurée succeed in NYC or is the pilgrimage to the Parisian locales an intrinsic part of the Ladurée experience and success? David Holder, the company's chairman, says. "I want New Yorkers to feel like they're in Paris on the Rue Royale in 1862, to feel the same way and have the same dream: what we call 'la rêve Ladurée.' Everything is the...
From London to L.A.! Hotel Co-Branding News: @51BG...
The key to any successful co-branding endeavor is to create something that provides "storytelling" value for customers. These two hotels have found innovative ways to differentiate themselves from the competition. TATA-owned brands Taj Hotels Resorts and Palaces and Jaguar have collaborated on a new co-branding project (set to launch soon!). The 51BuckinghamGate Hotel in London...
Hot off the presses! #Forbes announces 100 most...
This superpower lineup of women are known not only "for being on top but for being smack in the middle of Richter-registering events–and more." This year's POWER LIST is not only about money and power but also about reach and influence. Check out www.Forbes.com for the list!
#MarcJacobs to replace Galliano at #Dior?
Women's Wear Daily has reported that a meeting between LVMH CEO Bernard Arnaud, Jacobs & Dior execs is set for this week.  There have also been whispers that Celine's creative director Phoebe Philo may be next in line for Jacobs' design chief position at Louis Vuitton.  It's been a busy few months for Jacobs, who just won the CFDA Lifetime Achievements Award, and it's unlikely that...
The #Fiat500 by #Gucci to launch during...
Designed by Gucci Creative Director Frida Giannini, this special edition of Fiat's new 500 will officially launch during this September's New York Fashion Week. Available at Fiat dealerships this holiday season, the "500 by Gucci" will be sold in both black and white and will sport the iconic Gucci red and green stripes. From the seat belts to the key cover, Gucci has made sure that no...
The Heir to the Polo Throne. #FastCompany. Finding...
Take a look at this great article in the September issue of FastCompany about David Lauren and how he took a $13 billion bet on turning Ralph Lauren into a Digital Leader. "Our intention was never to launch a website," David says. "Our intention was to build a media brand." And build a media brand he did. From creating online versions of Ralph Lauren's runways shows, to creating a 4-D...
What do you get when you combine the brand value...
According to Millward Brown Optimor's 2011 BrandZ study published last week, Louis Vuitton has once again ranked first in the Top Luxury Brands list.  Worth almost 30% of the LVMH group's market capitalization, Louis Vuitton has increased in value by 23% since 2010.  Placing first for the sixth consecutive year, the LV brand's continued success is due to the ever-increasing demand in...
TOM FORD: There is nothing sexier than a...
Looking for a great book to read by the pool this summer? I came across this book while doing research for my Jimmy Choo case presentation and LOVE IT! The Towering World of Jimmy Choo combines business, glamour, power and drama–and an amazing heroine to boot!–no pun intended This book is a must for any entrepreneur with a penchant for the fashion world! Throw this book in your Style Villa...
"If you are not curious about culture… you cannot be successful in Luxury."
– Veronique Drecq, Professor, ESSEC MBA Luxury Brand Management
"If you are not curious about culture… you cannot...
Who would have thought that a 6th century mosaic on the walls of the little Church of San Vitale in Northern Italy's Ravenna would have been the source of inspiration for Lagerfeld's latest CHANEL Metiers D'Art collection? This is one of the many links between today's luxury and yesterday's history that I discovered in my History of Luxury seminar. In the wise words of my professor, ...